Constructing Our New Church - March 16-17, 2023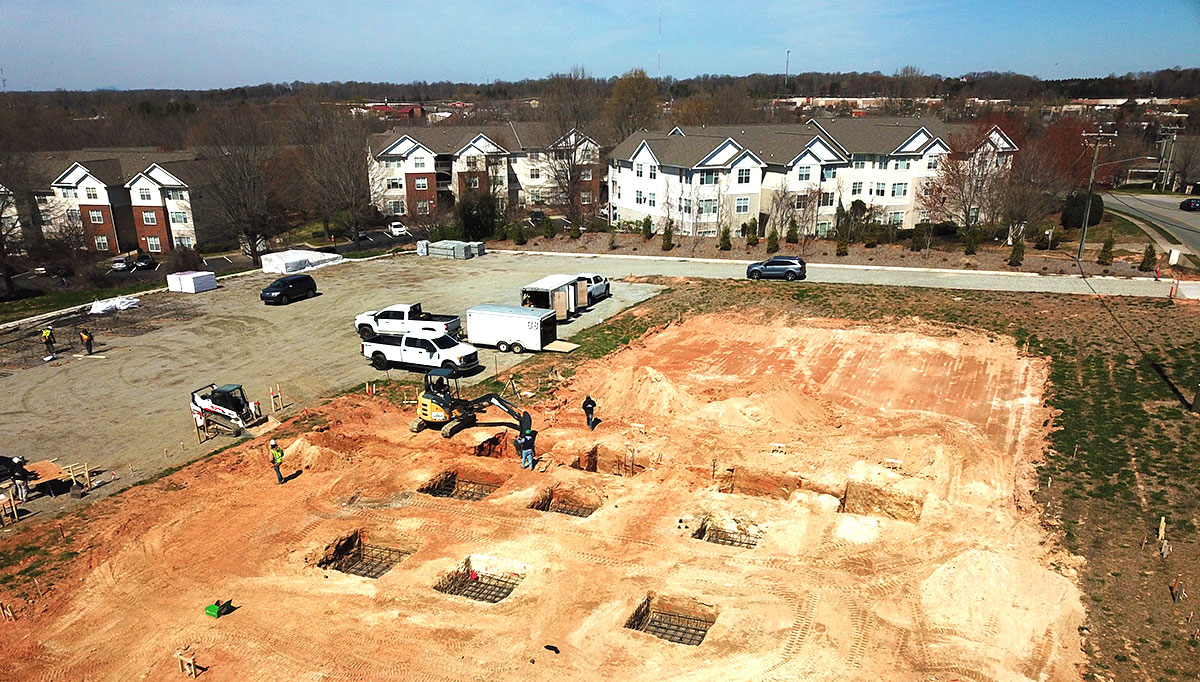 The construction crew are digging holes and fitting with rebar to pour concrete for the footings for the foundation of our new church! Father Christopher explains:
No, they're not digging graves for a cemetery. They are digging for the footings for the foundation. The footings distribute the weight of the building evenly across the entire structure so that it doesn't sink into the ground. The steel structure supporting the church and the dome will tie into the footings.
We have a few photos from the next day, when it was raining gently as we gathered for our weekly Prayers at the Property, when some concrete was being poured!