The Celebration of Holy Pentecost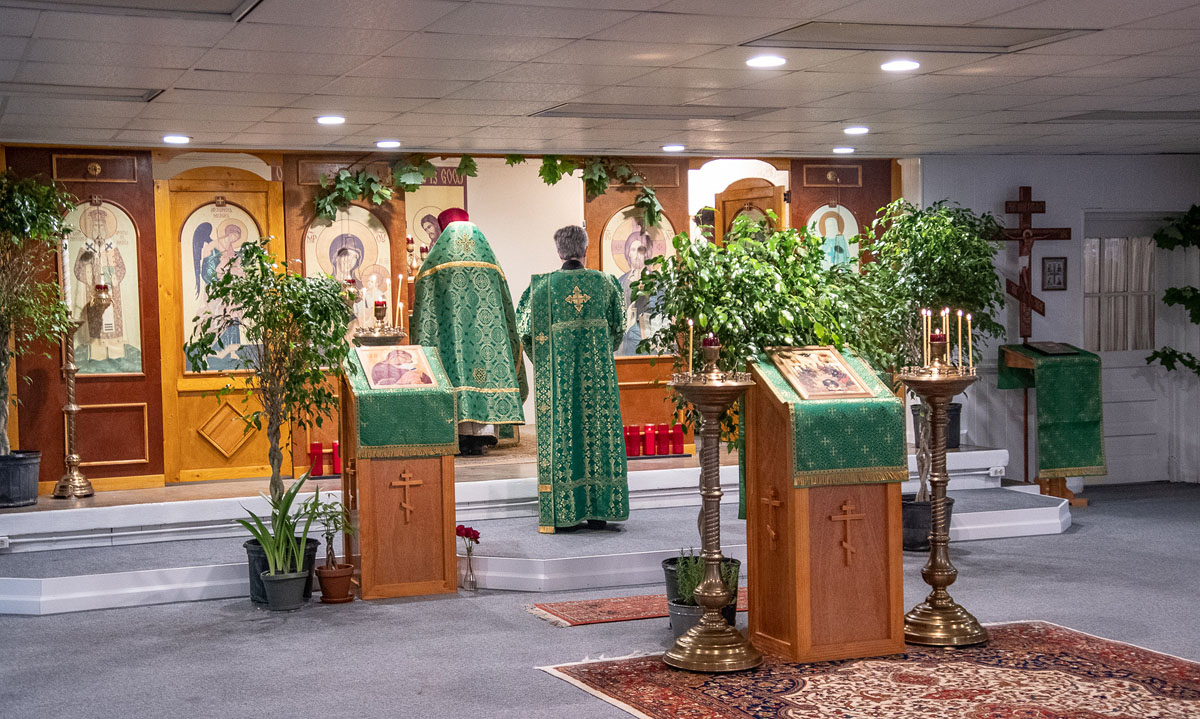 The services of Holy Pentecost were joyous as we celebrated the coming of the Holy Spirit. Father Christopher spoke movingly of how giving the speaking of many tongues to the arrogant builders of the Tower of Babel caused disunity and division among the peoples, but the giving of the Holy Spirit and the speaking of many tongues by the holy apostles on Pentecost signaled the unity of all believers in Christ.
Many thanks to Sergey for these lovely photographs!