Groundbreaking Service on Our Kernersville Property 2021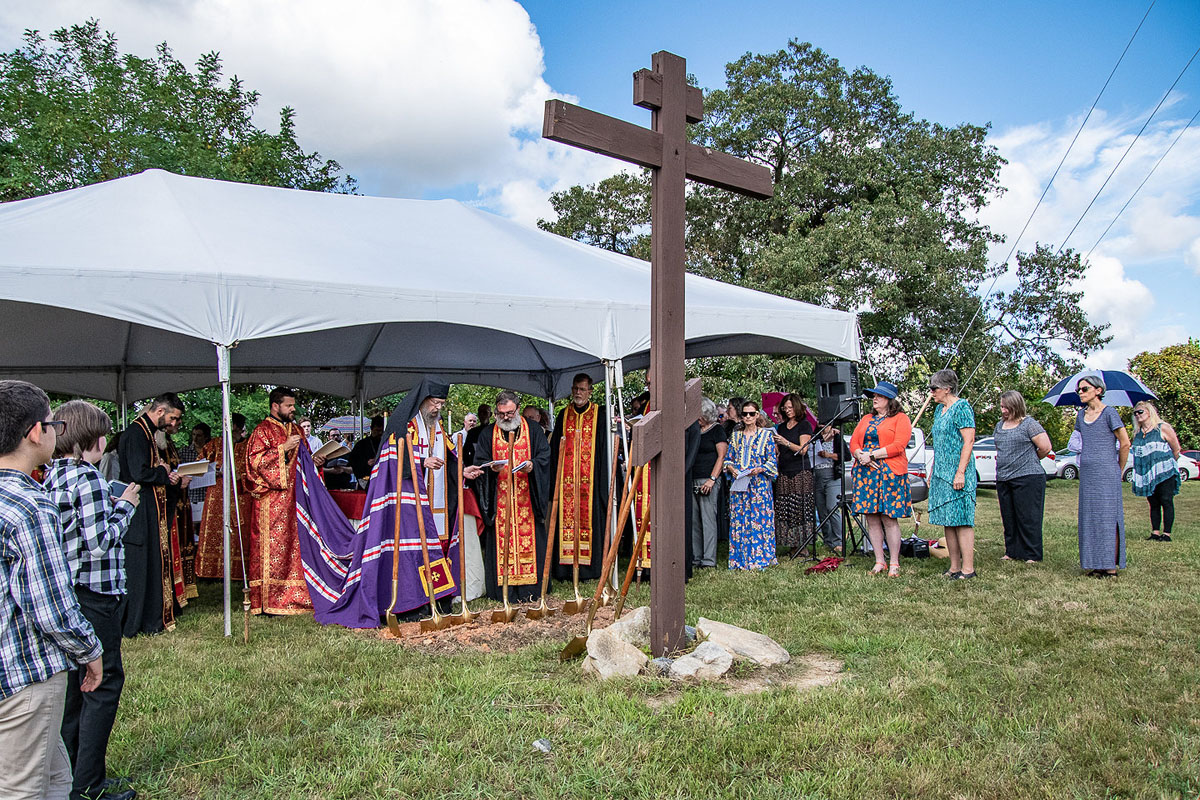 We gathered together around our Archpastor, his Eminence, Archbishop Alexander as he presided over our groundbreaking ceremony on Saturday, September 18, 2021 on our property at 1320 Masten Drive in Kernersville.
In addition to our Archbishop, Father Christopher, Father Deacon Daniel, Father Deacon George and the faithful, we were joined by our Chancellor, Father Marcus Burch, our Dean, Father Thomas Moore, and many other priests, including Father Peter Robichau, Father Paul Schellbach, Father Constantine Shepherd, Father Boris Colovic, Father Paul Coates, Father Andrew Cannon, Father Jeremy McKemy and Father Deacon Christopher Burdette.
Dawn Morgan, the Mayor of Kernersville, and Chris Comer, President of the Kernersville Chamber of Commerce, honored us by participating and spoke warmly of Kernersville and welcoming our church to the community. And representing RPM Partners, Audrey Furmage Wells, President, and Andrew Wells, Vice President & Head of Preconstruction, also participated in the groundbreaking ceremony. Andrew, who has worked closely with the parish on the planning process, spoke on behalf of the company.
Many thanks to Sergey for these wonderful photos!