More Photos of the Construction Process!
From Week 3: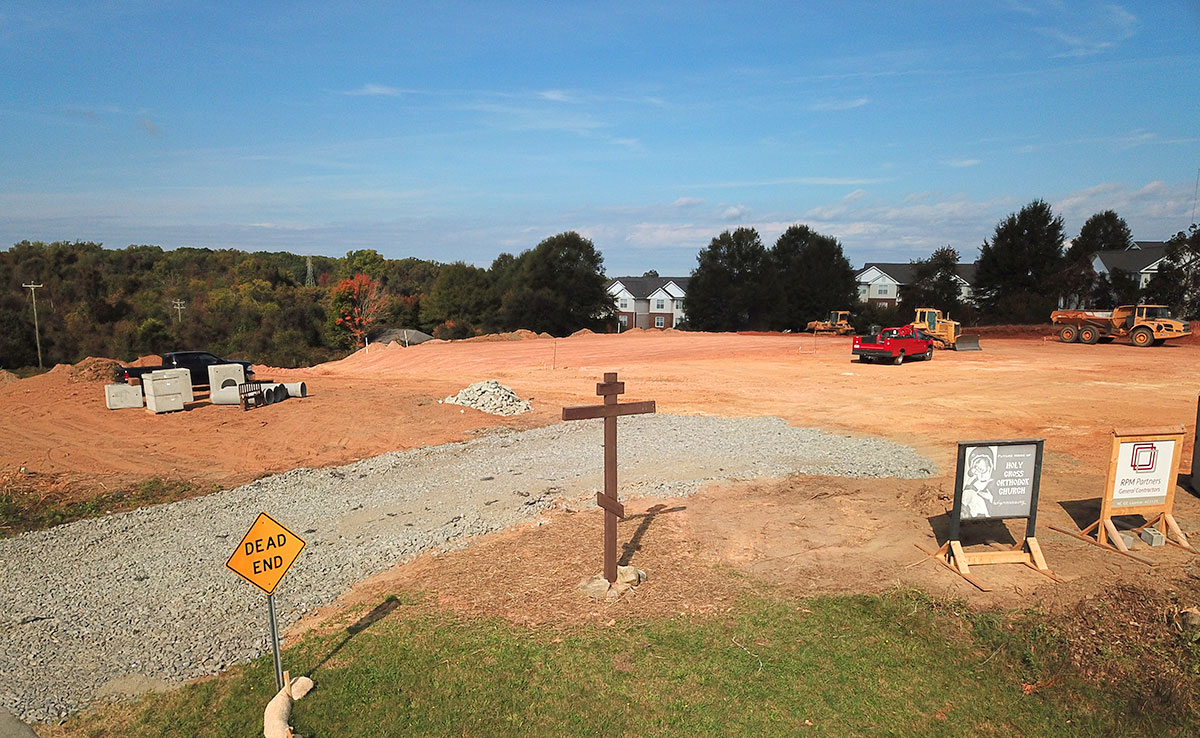 Work has continued preparing our land for the construction of our new church!
Our Cross had to be moved, and now is on the corner. The grading is under way, lowering the highest parts, raising the lower parts, preparing drainage, etc..
Every valley shall be exalted, and every mountain and hill shall be made low:
and the crooked shall be made straight, and the rough places plain:
And the glory of the Lord shall be revealed, and all flesh shall see it together:
for the mouth of the Lord hath spoken it. (Isaiah 40:4-5.)
Current status on the project includes:
The sitework contractor has completed the installation of the temporary erosion control pond.
They are continuing to work on correcting grade on the site and have had the testing agency come to make sure we've got the appropriate compaction.
They have started to install the temporary seeding on the site as well.
Duke Energy will be relocating power pole.
They are continuing to grade the site down to street level.
The cross has been relocated to the corner of the site.
Storm water structures have been delivered to the site and the surveyors will do the layout on Monday
We have been very fortunate for this patch of dry weather and have been able to take advantage of it!
Many thanks to Father Christopher for most of these photographs!