Sunday of the Veneration of the Holy Cross 2020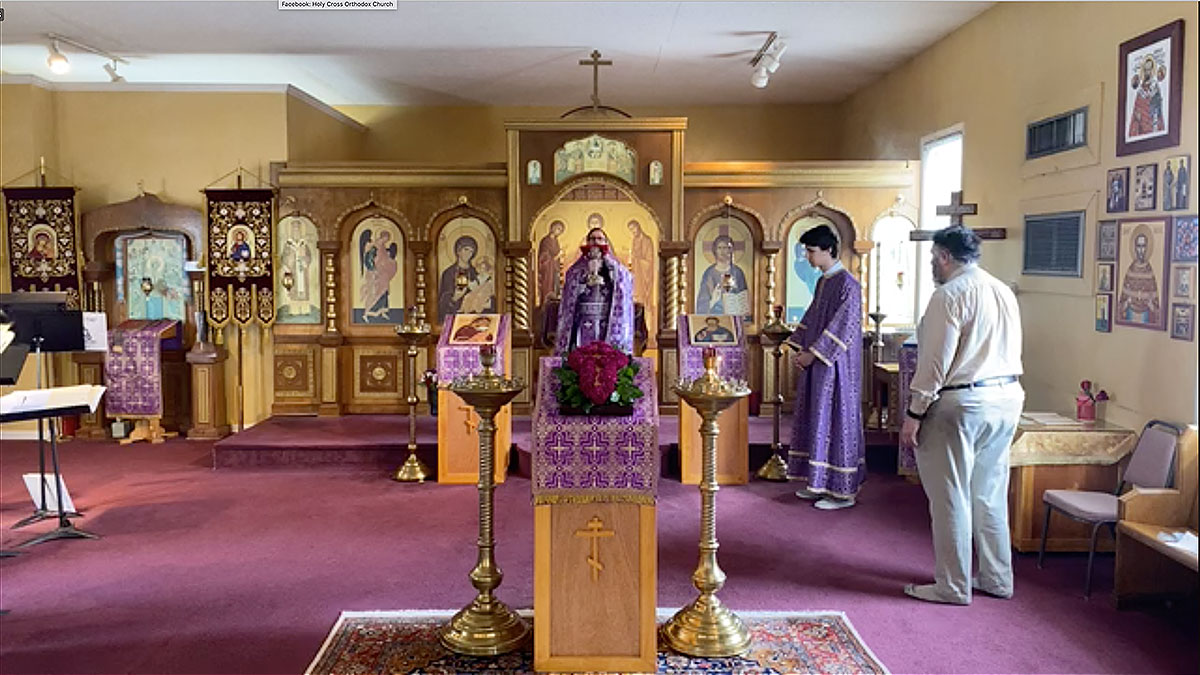 Despite the congregation being unable to attend in person due to the COVID-19 virus, we were able to attend by live streaming!
Father Christopher said in his homily, in part,
We offer this liturgy up for the life of the world... so we are gathered with all of the saints... as Orthodox Christians we've been given everything that we need to prepare us for this type of situation. ... Ever since November we've been talking about creating a temple in our hearts. The Theotokos entered the Temple so that she could become a temple of the most-high God. And then we were encouraged to think of our own building a temple, creating this place so that Christ can come in and dwell. So this time when the earthly temple, the physical church building is closed to us, the Temple of the Lord is not closed to us! For He is wanting to come and dwell in the temple of our hearts. So here is an opportunity for us to continue to build this temple. We are the living stones being built up into the temple of God. Even though the church's doors are closed, Christ is still fully present. This is the joy of our Christian Faith. ... God dwells in our hearts!

And then at Nativity we talked about the cave, and wanting to prepare this place where Christ can come in and dwell. And here's an opportunity for us to do that. To create this place, to prepare a place for Christ to come and build a home, to build a temple, so that we can hold the true God in our hearts. ... We can't come to church a week or two after we had been in church, and the doors have been shut, and we sang about Adam and Eve weeping, longing to return to Paradise, the doors are closed. And then we identified with that weeping in a very real way right now. The doors of our churches are shut. But what did we sing this morning? The flaming sword no longer bars the doors. The Cross has opened those doors! We realize that Christ is dwelling within our hearts.
A video of Father's Homily is now available.