Baptism and Chrismations on Holy Saturday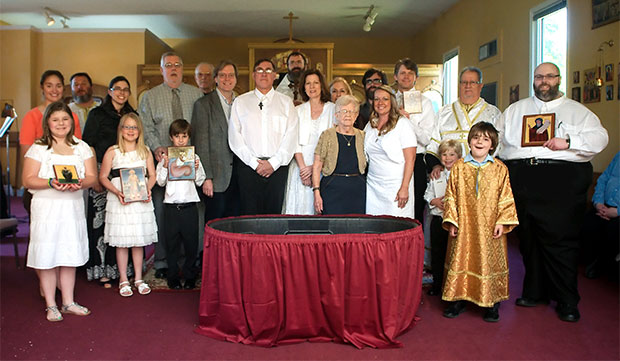 On Holy Saturday (April 14) we celebrated the Baptism and Chrismation of the servants of God, Herman (Bob), Joseph, Claudia (April), Athanasius (Darrell), Macrina (Darlene), Hannah, Modesti (Tacoma), Jonah, and Micah. Many years to the newly illumined servants of God!
Many thanks to Jeannette and Larry for the wonderful photos!