The March for Life in Washington, DC 2010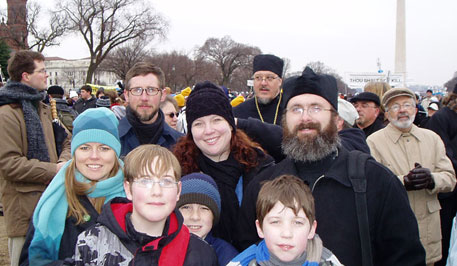 Fr. Christopher joined His Beatitude, Metropolitan Jonah and hundreds of other Orthodox Christians in the March for Life in Washington, DC this year, on Sanctity of Life Sunday, the Sunday following the anniversary of the Roe v. Wade Supreme Court decision.
Fr. Christopher reported that it was a wonderful event, that more than 400,000 people joined in. He said that 200 or more Orthodox gathered under a banner, "Orthodox Christians for Life," and spontaneously broke into singing Orthodox hymns that most people knew, including, "O Lord, Save They People," "The Angel Cried...," and "Let God arise..." Metropolitan Jonah spoke at the rally beforehand, encouraging the people, delivering a bold message about the value of human life, and prompting the entire crowd so that when he proclaimed, "Glory to Jesus Christ!", 400,000 people responded, "Glory, forever!"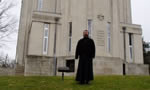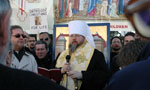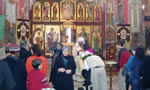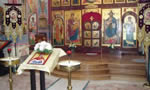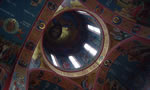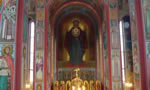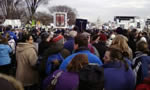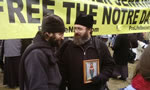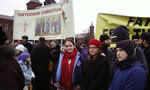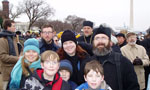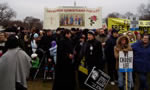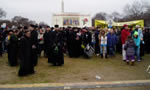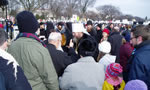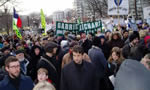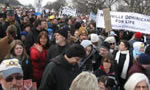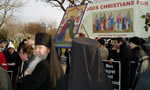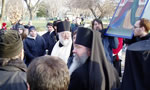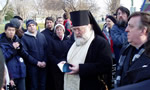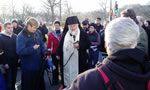 O Lord Jesus Christ, the only-begotten Son, Who are in the bosom of the Father, True God, source of life and immortality, Light of Light, Who came into the world to enlighten it: You were pleased to be conceived in the womb of the Virgin Mary for the salvation of our souls by the power of Your All-Holy Spirit. O Master, Who came that we might have life more abundantly, we ask You to enlighten the minds and hearts of those blinded to the truth that life begins at conception and that the unborn in the womb are already adorned with Your image and likeness; enable us to guard, cherish, and protect the lives of all those who are unable to care for themselves. For You are the Giver of Life, bringing each person from non-being into being, sealing each person with divine and infinite love. Be merciful, O Lord, to those who, through ignorance or willfulness, affront Your divine goodness and providence through the evil act of abortion. May they, and all of us, come to the life of Your Truth and glorify You, the Giver of Life, together with Your Father, and Your All-Holy and Life-giving Spirit, now and ever and unto ages of ages. Amen.