Yana and Tom's Wedding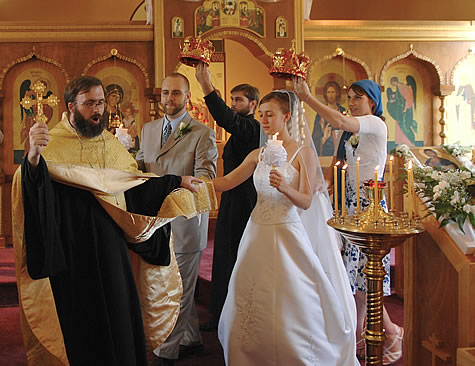 Sunday, June 8 marked not only the Ascension of our Lord, but the first wedding at Holy Cross Orthodox Church! Over a hundred people in attendance were witnesses as Yana Alexandrovna Romanova was wed to Thomas Carl Lowry in the Holy Mystery of Matrimony. Father Christopher concelebrated the ceremony with Father Paul Schellbach and Father Deacon John Hays.
What a joyous occasion it was to celebrate Tom and Yana's marriage at Holy Cross! God grant them many Blessed years!
Photos © & courtesy of use: Lake Norman Photography, Inc.